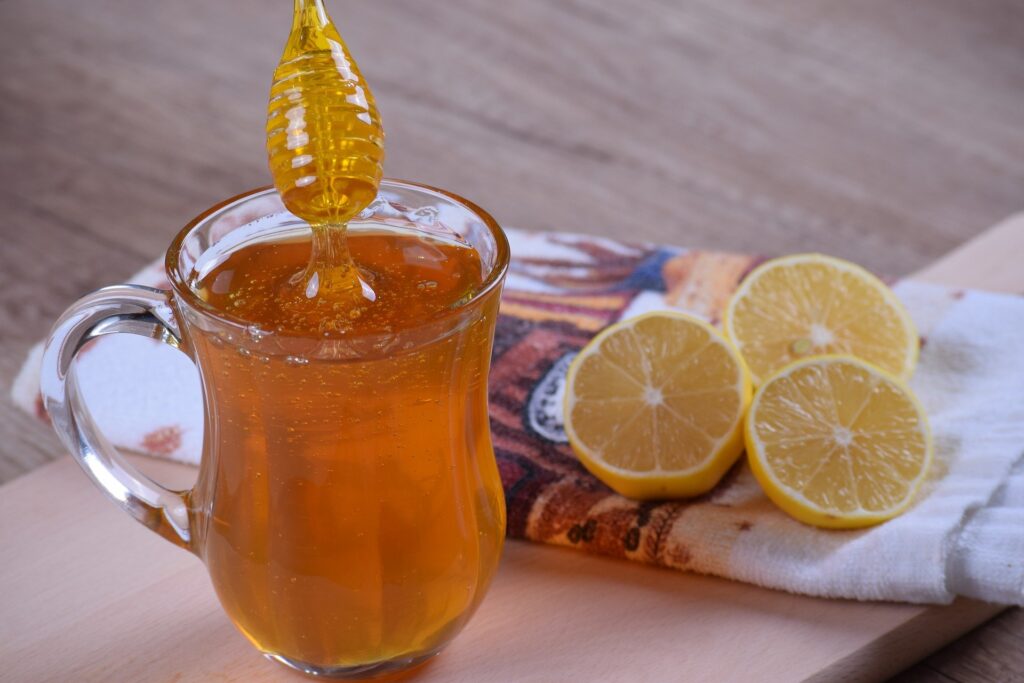 Just like our skin on the face, our neck gets equal exposure. Generally, when it comes to the neck, we often don't take adequate care. As a result, the skin around our neck becomes visibly darker than the surrounding skin, called hyperpigmentation.
The dark neck can be caused by some serious underlying diseases like Diabetics and Acanthosis Nigricans. So it is always advised to consult a doctor before taking action to control it.
However, if the diagnosis confirms that the pigmentation is not due to hormonal causes and it is due to sun exposure and lack of hygiene, then you can follow the below-given home remedy to lighten the dark skin on your neck.
Things Required:
Honey – One Tablespoon
Lemon juice – One Tablespoon
How To:
Take one tablespoon of honey and lemon in a bowl and mix well.
Apply this mixture to the affected area and leave it for about 10 minutes.
Rinse with clean cold water.
For better results, follow this method twice a week regularly. You can feel dark patches around the neck have reduced drastically within few months.
Why it Works:
The bleaching properties of Lemon can lighten the spots. It slowly diminishes dark spots by breaking down the melanin pigmentation and curbing the overproduction of it.
It also contains Vitamin C, which is an antioxidant and can help brighten and lighten your skin. The honey will ensure that your skin does not become too dry.
Raw honey is also a natural exfoliator. Applying it to your face removes dry and dull skin. It also helps in the regeneration of new skin cells, which makes the skin soft and supple.