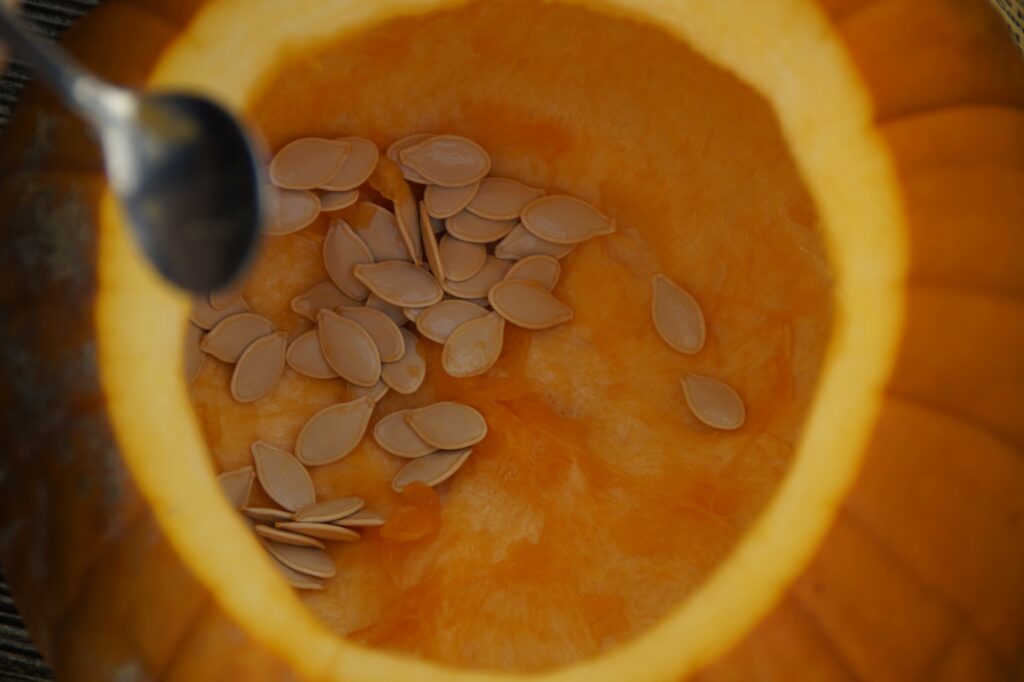 Being underweight and skinny has some serious adverse effects. Weight gain foods can help in gaining weight. In this day and age, it is impossible to resist the urge to desire the perfect body. The models in magazines and gym enthusiasts flaunting their rock-hard abs on social media all contribute towards this yearning. While most people suffer from overweight and wants to lose some there is also the problem who are underweight which is the opposite of overweight.
Being underweight or overweight it is determined by the BMI(Body Mass Index).  A person with a BMI value below 18.5 is considered to be underweight. While there are many ways to gain weight, such as proteins powders and weight gain tablets, not all can be trusted to be safe and effective. The secret here is to choose the slow and natural path for a healthy weight gain, which is both inexpensive and highly effective.
Things Required:
Pumpkin seeds – one tablespoon
Milk – one cup
How To:
Take one tablespoon of pumpkin seed and boil it with one cup of fresh cow's milk.
Taking one glass of pumpkin seed milk every night before bed will help in gradual weight gain.
Why it Works:
Pumpkin seeds are a nutritional powerhouse, they are a good source of B vitamins, magnesium, iron and protein. Pumpkin seeds are known to have anti-inflammatory properties.
Containing a variety of nutrients ranging from magnesium to copper, protein and zinc. pumpkin seeds are a good source of B vitamins, magnesium, iron and protein.
The seeds have high levels of essential fatty acids that help maintain healthy blood vessels and lower unhealthy cholesterol in the blood. Pumpkin seed are also said to build immunity in our body.