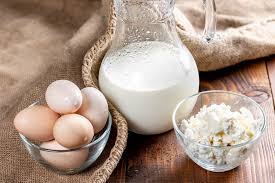 Natural techniques for hair are one of the surviving standard haircare methods in this world. We undergo our hair with pollution, and artificial hair products strip our hair of all the natural oils and proteins. Hair masks can prove to be a useful tool to moisturize and uplift your hair naturally. These hair masks will prevent or eliminate all your hair-related problems when used regularly. This hair mask mainly made of egg and curd.
This hair mask destined to get rid of your hair fall issues. Eggs and curd together strengthen weak hair, but curd has attributes to prevent hair fall and keep flaky whites at bay besides being a great conditioner.
Things Required:
Egg – 1
Curd – 3-4 Tablespoon
Lemon Juice – 1 Tablespoon
How To:
Beat one egg and mix curd with it in a bowl
Add lemon juice, which cleanses the scalp to the mixture.
Whisk it well and thoroughly and apply gently on your scalp.
Massage your head with the mixture and let it sit for about an hour. Then, rinse off the mix with your natural or mild shampoo.
Why it Works:
Egg white hair mask in your scalp, locks to repair the damage, and reverse hair loss.
If your hair is crisp and dry, the egg is the best conditioner for you. It contains protein, which helps the hair growth and repairs damaged hair as well.
The curd will prevent the scalp and hair from drying out. Also, the scalp gets cleaned.
Lemon juice is an excellent degreaser, so it is perfect for washing hair, especially if your scalp is on the oily side. A natural way to make your hair color lighter and add natural highlights is by using lemon juice.