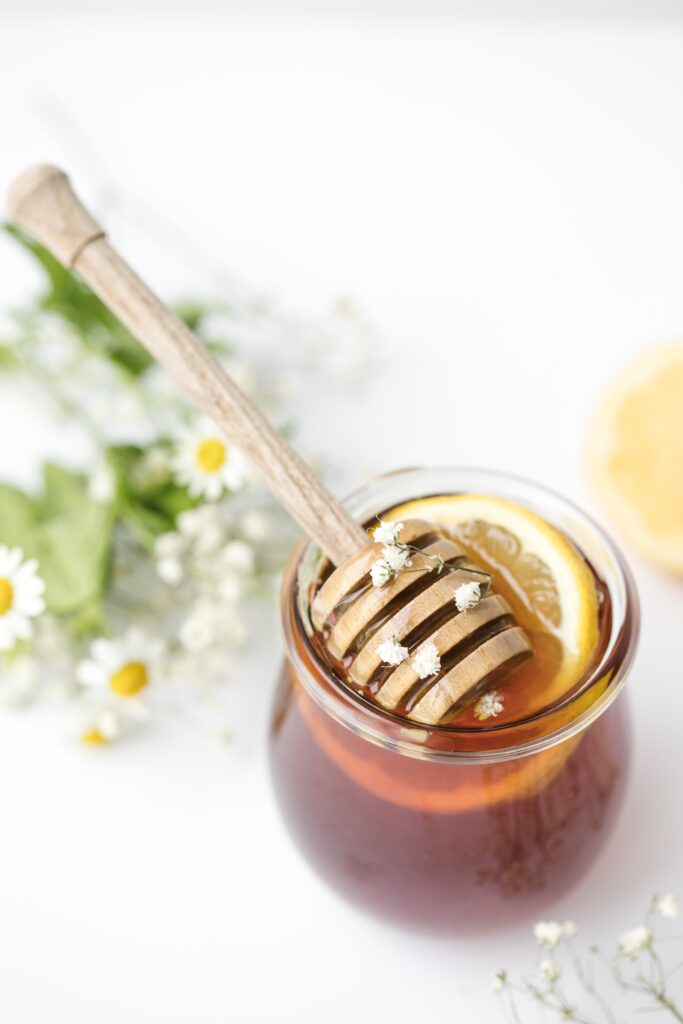 Dark spots can cause by many reasons but mostly due to hyperpigmentation. Hyper-pigmentation is where the skin produces excess pigment known as melanin which causes the skin to darken and make brown patches on the skin. Fortunately, dark spots tend to fade away with time if you make the proper analysis of your skin and take the necessary steps. Home remedies can help you to remove dark spots faster.
Dark spots can also occur because of reasons, like overexposure to sunlight, pregnancy, hormonal imbalance, side effects of medicines, vitamin deficits, etc. Potatoes perform an excellent job of removing dark spots. They are full of natural bleaching agents that work effectively on dark spots also as hyperpigmentation.
Things Required:
Lemon Juice – One Tablespoon
Honey – One Tablespoon
How To:
Take lemon juice and honey in a bowl.
Mix it well.
Apply this paste on the affected area and cover it with a wrap, leave it for 20 minutes. Rinse out with clean water and gentle soap.
For best results do this once a week.
Why it Works:
The bleaching properties of lemon help to lighten the marks, which can help lighten the spots. It also contains Vitamin C, which is an antioxidant and can help brighten and lighten your skin.
Honey is a good moisturizer, helps to keep your skin hydrated. Honey is one of nature's most revered skin remedies. Thanks to its antibacterial and antiseptic abilities, it may benefit oily and acne-prone skin.
Honey is also a natural humectant, so it helps keep the skin moist but not oily. This is because humectants draw moisture from the skin without replacing it.