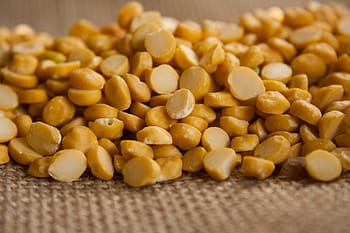 Our previous generations have not faced any hair loss and also not have become bald in their youth. Even if they encounter baldness issues that would be in their elderly ages.
Our generation people face hair loss yet at a young age. Youthful people around the mid-20s face severe hair loss problems, which leads to baldness. Losing hair became more consent, which leads to premature balding, say trichologists are turning out to be more of a trend than the rarity.
Modernized people often use artificial remedies, which assures them instantaneous but temporary results. These treatments treat hair loss without solving the root cause.
Natural treatments solve the root cause of hair loss and also increases hair growth. Now, we will see a simple and efficient natural remedy, which reduces hair loss.
Things Required:
Red gram dhal (Tuvar dhal)
Milk
How To:
Submerse the red gram dhal in water overnight.
The next morning, remove water and mix the dhal with milk.
Grind the mixture well until it forms a thick paste.
Apply the paste on the damp scalp.
Massage the scalp gently for 10-15 minutes and later let it sit for half an hour. Wash your hair with a sulfate-free or organic shampoo in cold water. For best outcomes, use this mixture twice a week, which leads to reduce hair loss and also hair growth.
Why it Works:
Sustained low-protein diets lead to severe hair loss. Red gram dhal is a fantastic source of protein and helps manage hair fall and repairs dry, brittle hair.
Abundant of proteins, iron, molybdenum, and fatty acids, red gram dal restores the shine to your hair and successfully combats hair loss. It promotes new and healthy hair growth effectively.
Cow's milk can be used as a pre-conditioner to deal with dry and frizzy hair. It contains the required nutrients for healthy hair, boosting hair follicles, and promoting hair growth.