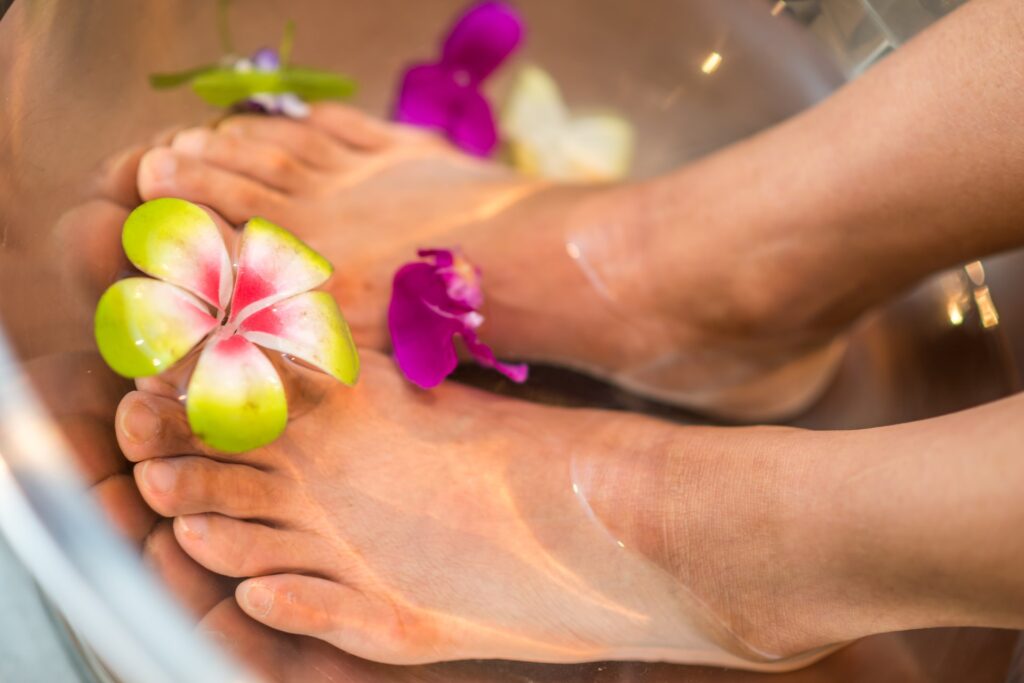 Your feet bear all your weight and help you get to places. Feet is the most neglected part of our body which requires the most care. Footsore is very common as it can occur due to many different reasons. People from all age groups experience foot pain from growing kids to elderly people.
Foot pain can be caused by simple reasons like wrong shoe size to health reasons like sprain or fracture. Some other reasons include standing or walk for too long, obesity, pregnancy, abnormal foot anatomy, and standing on hard surfaces.
A simple at-home remedy for footsore can be foot soaks. Along with relieving pain foot soaks can also help you relax and reduce other stress around.
Things Required:
Lukewarm water – Half Bucket
 Epsom Salt – 3 Tablespoons
How To:
Fill half of the bucket with lukewarm water.
Add Epsom salt to it.
Soak your feet in the water for 10 minutes and try to be peaceful in that 10 minutes.
This technique helps in relieving the pain, gives you an instant boost of energy, and reduces stress.
This can be done at any time when you feel your feet are stressed.
How it works:
The theory is that when you soak in an Epsom salt bath, these get into your body through your skin.
That hasn't been proven, but just soaking in warm water can help relax muscles and loosen stiff joints. People use Epsom salt baths as a home treatment for Arthritis pain and swelling.