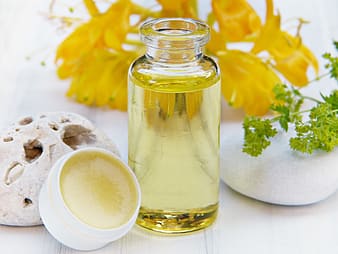 With ever-increasing pollution and changing climatic conditions, it is rare to see a smooth and shining hair. People's hair has dull and lost its radiant properties due to harsh chemicals and compounds found in shampoo and conditioners.
Using a good conditioner is vital for uncontrollable frizz, unneeded texture, and split ends. We will make a hair conditioner that can restore the shine to the dull and unhealthy hair naturally.
Things Required:
Wheat germ Oil – 4 Teaspoon
Glycerin – 2 Teaspoon
Cow's Milk – 4 Teaspoon
One Egg Yolk
Coconut Milk – 1 Cup
How To:
Mix all the above items in the bowl.
Massage the mixture through from roots to ends of your hair until completely covered.
Then take a bath and wash your hair thoroughly in normal water.
Then rinse your hair in the lukewarm water.
It will make your hair naturally strong and smooth. For the best outcomes, use it twice or thrice a month.
Why it Works:
Wheat germ oil has a rich source of Vitamin E, which acts as a powerful antioxidant. It has an abundant amount of linoleic acid and acts as a hair nourisher. Using glycerin helps in strengthening the hair, leading to less formation of split ends. The glycerin will be more effective if you add a few drops of essential oils in it.
Egg yolk contains rich vitamins that may prevent hair loss or damage. The yolk may also be useful to moisturize hair, which appears dry. Egg yolk can be a superfood for your hair due to the unique combination of vitamins found inside. Vitamins A and E, biotin, and folate are just some of the nutrients that researchers have linked to hair growth and healthy hair.
Cow's milk can be used as a pre-conditioner to deal with dry and frizzy hair. Coconut milk contains all the essential nutrients required for healthy hair, boosting hair follicles, and promoting hair growth.