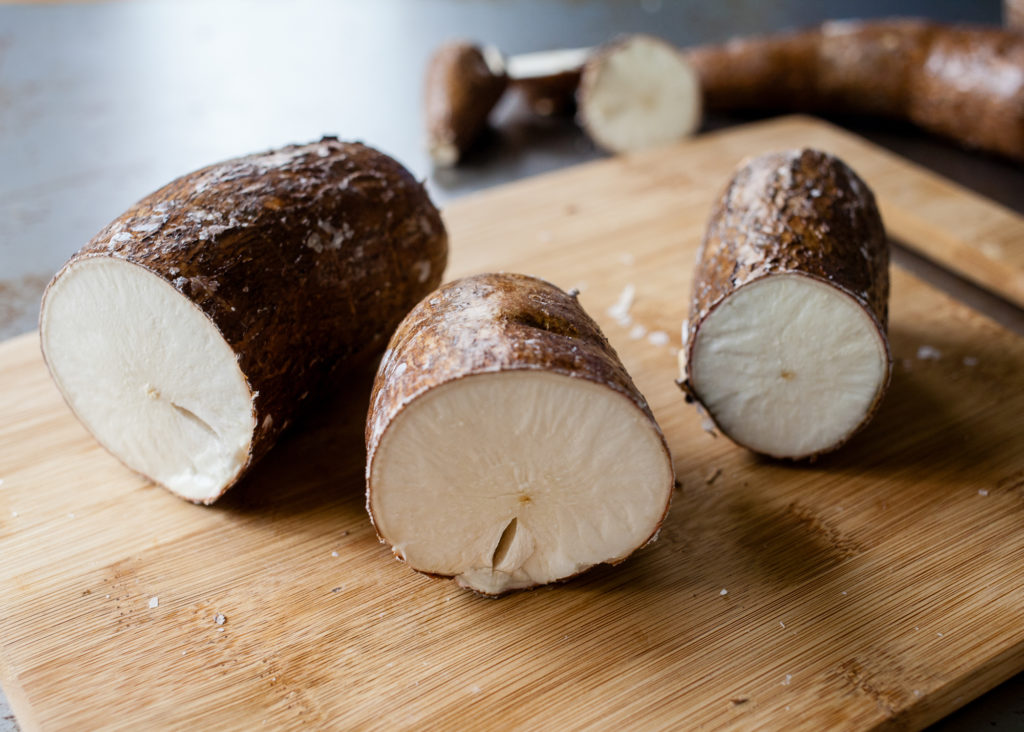 Cassava is a root vegetable which has numerous health and beauty benefits. It provides skin with vital nutrients to the skin. It protects the skin from the harmful UV rays which in turn helps to fight the skin tan.
Folate which present in Cassava has numerous health and beauty benefits. Cassava also contains plenty of Vitamin B and C which make the skin baby smooth. When it is used on skin or intake, it kills all the germs which makes your skin healthier.
Beauty Benefits of Cassava:
Fights Skin Tan Caused by harmful ultraviolet rays
Folate, Vitamin B and C are available plenty
Smooths And Brightens Your Complexion
Hydrates The Skin
Removes Scars And Spots
How to prepare:
Preparation of Coconut Milk
Cut coconut into small pieces.
Grind it a paste.
Add water when grinding to make it a paste.
Filter only the milk of the coconut.
This needs to be used in this Face Pack
Preparation of Cassava Powder:
Take one Cassava and peel it.
Then cut it into small pieces and dry it in sun light for 2 days.
When it is dried, grind it to fine powder.
Preparation of Face Pack:
Step 1: Take Two table spoon of Cassava Powder in a bowl.
Step 2: Add one tablespoon of Turmeric Powder
Step 3: Add freshly prepared coconut milk and make it as a paste.
Step 4: Add some gram flour to make it a thick paste and effective.
Apply this Face pack on tanned places for 10 – 20 minutes. Continue this pack daily for a week. You can find that your tanned skin regaining its glow naturally.
Video on the detailed explanation: