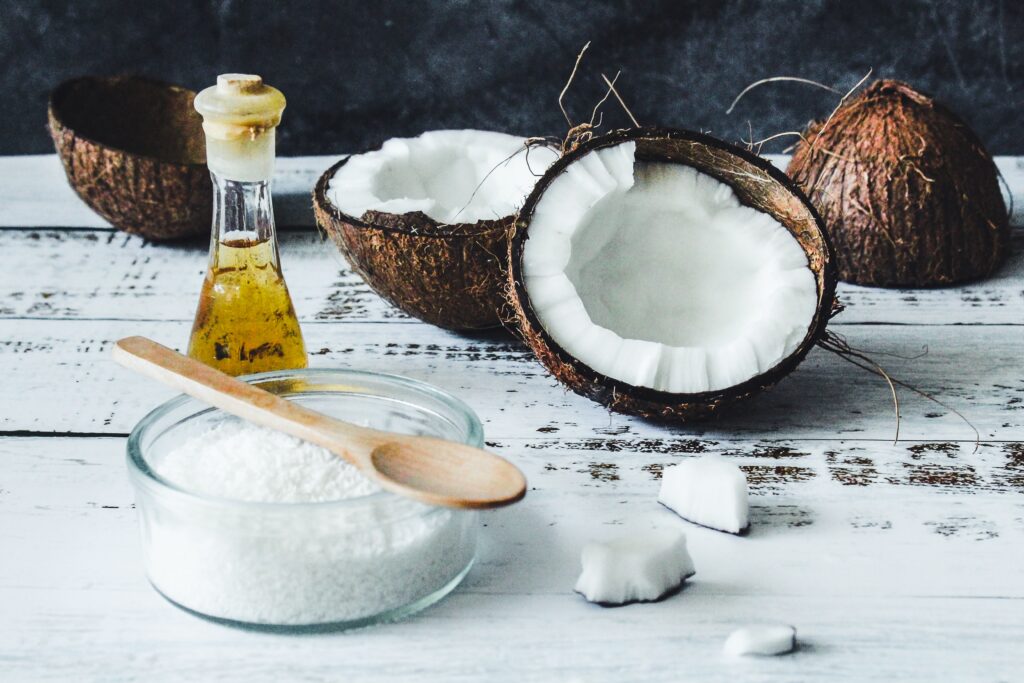 Eyes are the most critical and sensitive part of the human body. In beauty viewpoints also, it has an influential place. The beauty of a person is seen in their eyes because that is the doorway to their heart, where love resides. As it represents our emotions also, eyes are considered the window to our soul. The beauty of eyes described by great poets of all the time. 
Everybody is aware of the importance of looks, but nobody is giving much attention to eye care. In this modern lifestyle, we are not paying much attention to our eyes but giving much strain to it. Here are some home remedies practised from old age and very useful for the relaxation of eyes.
Things Required:
How To:
Splash some clean water in your face with to remove off any makeup so that that coconut oil can absorb into the skin.
Tenderly massage about a teaspoon of room-temperature coconut oil into the area underneath your eyes.
Let the coconut oil absorb thoroughly into your skin.
Hence coconut oil makes your skin slippery and oily; this remedy is best to do at night. It is a widespread practice but a great one to instantly rejuvenate yourself and bring relief to tired eyes. Using this remedy regularly will also remove dark circles and make your skin lighten, which will add a bit more confidence in your beautiful face.
Why it Works:
Coconut oil can help cell turnover, making the skin barrier stronger by thickening it.
Since skin that's thinning due to aging is a significant cause of under-eye circles, it makes sense that coconut oil would diminish their appearance.
Coconut oil is a ready ingredient, and also it has multiple benefits and uses. It has anti-inflammatory and moisturizing agents which aid in keeping the dry eyes nourished.