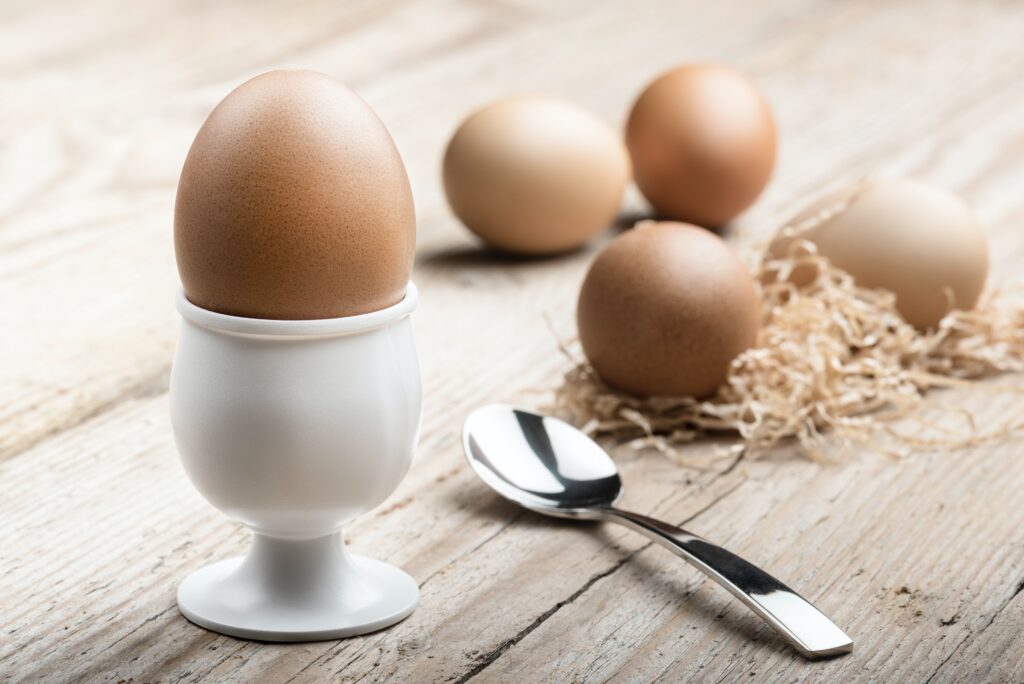 For some people, gaining weight or adding muscle can be just as difficult as losing weight for others. However, simply adding certain foods to your diet can make your weight gain efforts both healthy and more effective. While most people suffer from overweight and wants to lose some there is also the problem who are underweight which is the opposite of overweight.
Being underweight or overweight it is determined by the BMI(Body Mass Index).  A person with a BMI value below 18.5 is considered to be underweight. While there are many ways to gain weight, such as proteins powders and weight gain tablets, not all can be trusted to be safe and effective. The secret here is to choose the slow and natural path for a healthy weight gain, which is both inexpensive and highly effective.
Things Required:
How To:
Take a pot filled with water and bring it to a boil.
Once the water starts boiling add the duck eggs into the water and boil them for about 10 minutes.
Adding two duck eggs every day to your diet either in the breakfast or lunch date every night will help in gradual weight gain.
Why it Works:
Eggs, in general, are great to eat to gain healthy weight. Not only are they packed with protein, vitamins, and minerals but they also give you the energy you need to get through the day.
They're versatile, too, so you can make them however you like a scramble, fry, poach, or even make a delicious omelette. Duck eggs are significantly higher in both fat and cholesterol than chicken eggs.
But they're also higher in protein and have a higher concentration of omega-3 fatty acids, making them a favourite of paleo dieters, who seek high-fat foods.