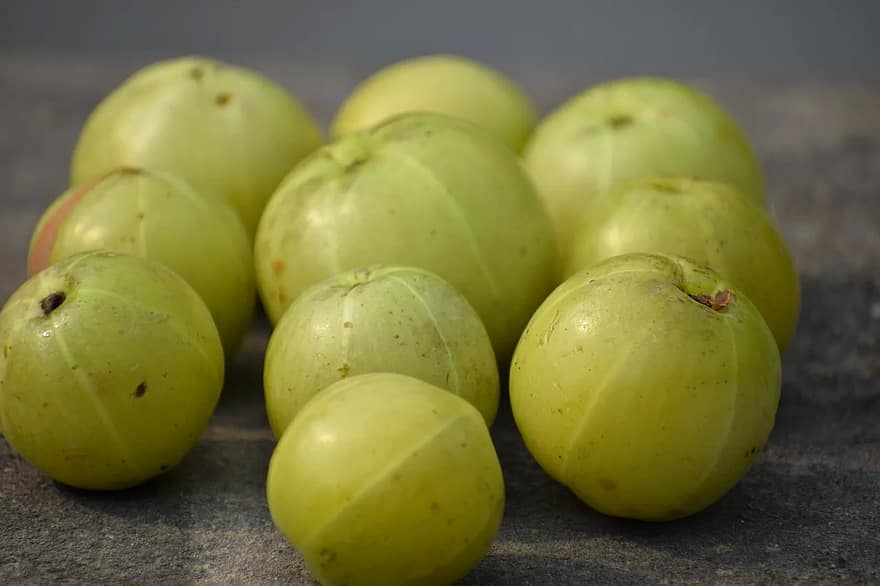 Overexposure to harsh sunlight, weather changes, stress, and pollution, makes our hair fragile, dull, and apt to damage. While we know of countless products available in the market, nothing works better than natural ingredients. 
The primary reasons that your hair is dry and frizzy are – hot water showers, excessive shampooing, over-styling, using the wrong products containing sulfates and alcohol that causes the hair ends to dry up, and brushing the hair incorrectly. The natural hair masks are easy to whip up and work wonders on your hair.
Things Required:
Amla fruit
Milk
Coconut oil
How To:
Mix the amla and milk, then blend them well.
Heat the coconut oil just for a while.
Add the mix to the coconut oil and put it in the bottle for future purposes also.
Then, apply the oil in your scalp from hair ends to root. Massage the scalp with your hand or using a brush. For the best outcomes, use it regularly, then the hair growth will be improved. 
Why it Works:
The phytonutrients, vitamins, and minerals are abundant in the amla fruit help to increase the scalp circulation and stimulate healthy growth.
Vitamin C of amla produces collagen protein. It helps in stimulating hair growth, both length and volume-wise. Collagens replace the dead cells of hair follicles with new hair cells.
Cow's milk can be used as a pre-conditioner to deal with dry and frizzy hair.It contains the required nutrients for healthy hair, boosting hair follicles, and promoting hair growth.