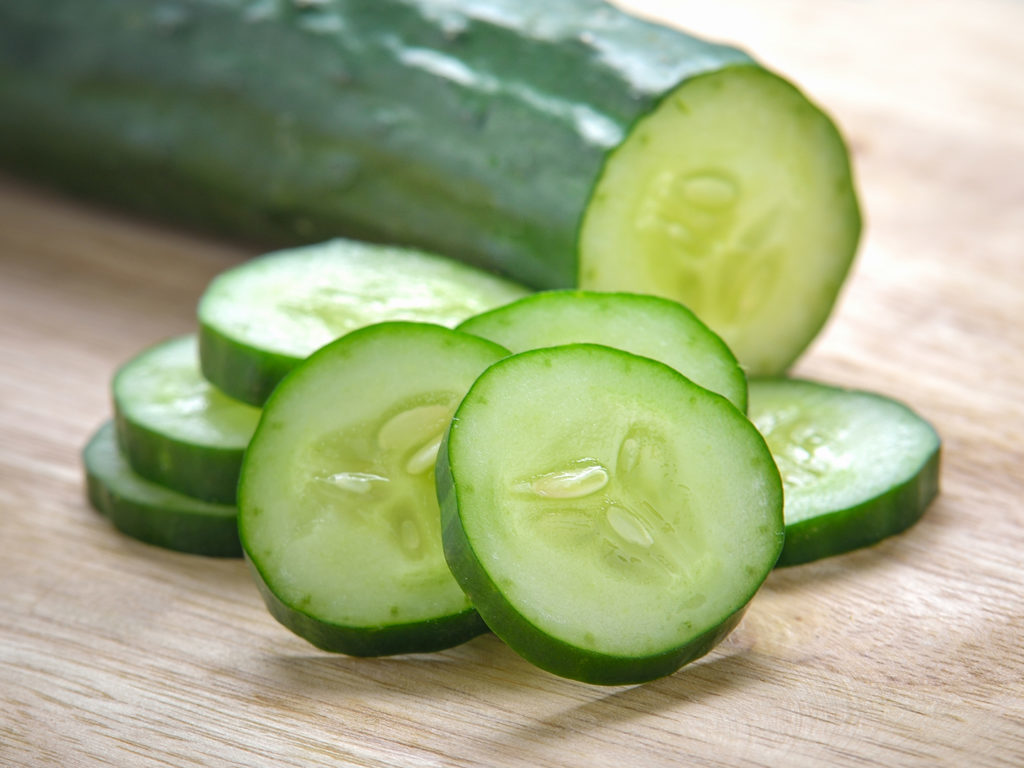 Cucumber is well known for the water content, almost 96% of cucumber contains water. This means, it hydrates our body and cools our body during the Summer.
But that is not all, there are so many beauty benefits of cucumber. It contains Vitamin K, C and also Manganese, Potassium which are key ingredients for long last beautiful skin.
Beauty Benefits of Cucumber
Gives glowing skin
Hydrates skin
Reduces skin tanning, sunburns and rashes
Anti-ageing benefits
Soothes dark circles, puffy eyes
Controls oil secretion and acne
How to Prepare:
Take two pieces of cucumber. Peel off the skin and grind it.
Add few drops of Lemon Juice.
Add One teaspoon of turmeric powder.
Add One teaspoon of Gram Flour to the mixture.
Apply this pack in face for 15 – 20 minutes or till the pack dries off in the face.
For best results,
Wash your face with Milk before applying this pack.
Avoid washing your face with Chemicals (Soap, Face wash) for removing the pack.
Apply this pack daily for a week. You can find visible difference in your face texture.