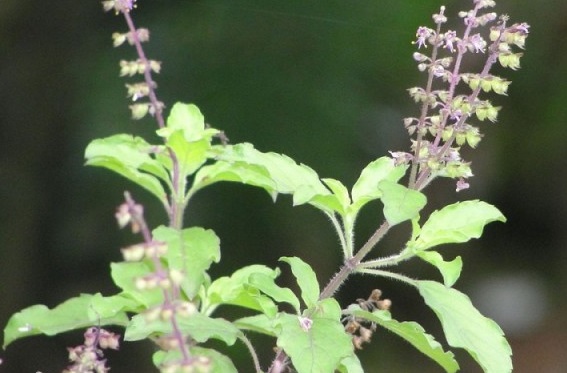 Do you know you can get rid of Pimples, without retaining any marks on your skin naturally? Nature has given its own ingredients to fight off pimples and have even tone skin.
But we have been deceived till now, that using harsh chemicals is the only way to fight it. Even though these chemicals reduces pimples temporarily, they only aggravate it more, so that you are forced to use it regularly.
Beauty Benefits of Mint:
Contains Vitamin A, Salicylic Acid which makes it a ideal pick for removing pimples.
Anti Bacterial Property which keeps us away from acne
Promotes Healthy and glowing Skin
Beauty Benefits of Tulasi (Basil):
Gives us beautiful glowing skin.
Anti Fungal
Anti Bacterial
Clears Scars
Treats Acne
Cures Rashes
Soothes Irritated Skin
How to prepare:
Step 1: Take 5-6 Tulasi (Basil) and Mint Leaves.
Step 2: Grind it as a paste by adding small amount of water.
Step 3: Add one teaspoon of fresh turmeric powder
Step 4: Add one table spoon of Gram Flour and mix it well.
Apply this mixture evenly on your face and massage this pack on your pimples.
Leave it on your face for 15 – 20 mins and wash it with cold water.
Apply this pack daily for a week. You will feel a marvelous change, as pimples and its marks start to fade away.
Video on Detailed Explanation: