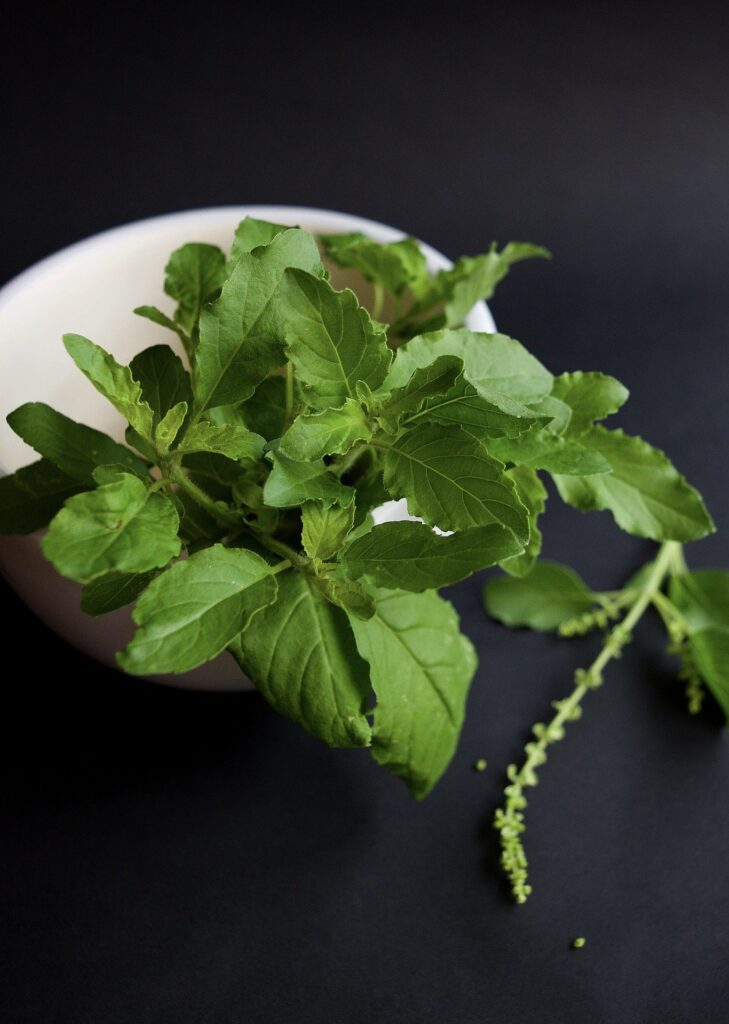 Vitiligo is an autoimmune condition in which the cells that produce skin pigment are attacked and destroyed, resulting in irregular white patches of skin. Many people who experience vitiligo wonder what they can do about it, and whether their dietary and lifestyle choices can prevent a recurrence or worsen of the condition.
Home remedies cannot provide a cure to vitiligo. However, they can help to improve the pigmentation of affected skin to match the unaffected skin and prevent the formation of a new patch.
Things Required:
Holy basil(tulsi) – a handful
Lemon – medium-sized
Camphor – one tablespoon
How To:
Take a handful of holy basil to feed it to the juicer/mixer and extract the juice.
Mix equal amounts of lemon juice and holy basil juice with one tablespoon of camphor and mix it to a paste-like consistency, then transfer this mixture to a bowl.
Apply the mixture on the affected area and leave it in for a good 15 minutes then rinse with clean cold water.
For better results, follow this method twice a week.
Why it Works:
Basil which has immense benefits for our skin.
Basil contains essential volatile oils like cinnamate, citronellol, geraniol, linalool, pinene, terpineol, etc., which contribute to its strong antibacterial, anti-inflammatory, antioxidant, and antidepressive properties, these properties of basil are important for dealing with vitiligo.
Mixing basil leaves with camphor will stimulate the production of melanin on your skin.
Camphor for skin in lotions and creams containing camphor can be used to relieve skin irritation and itchiness.