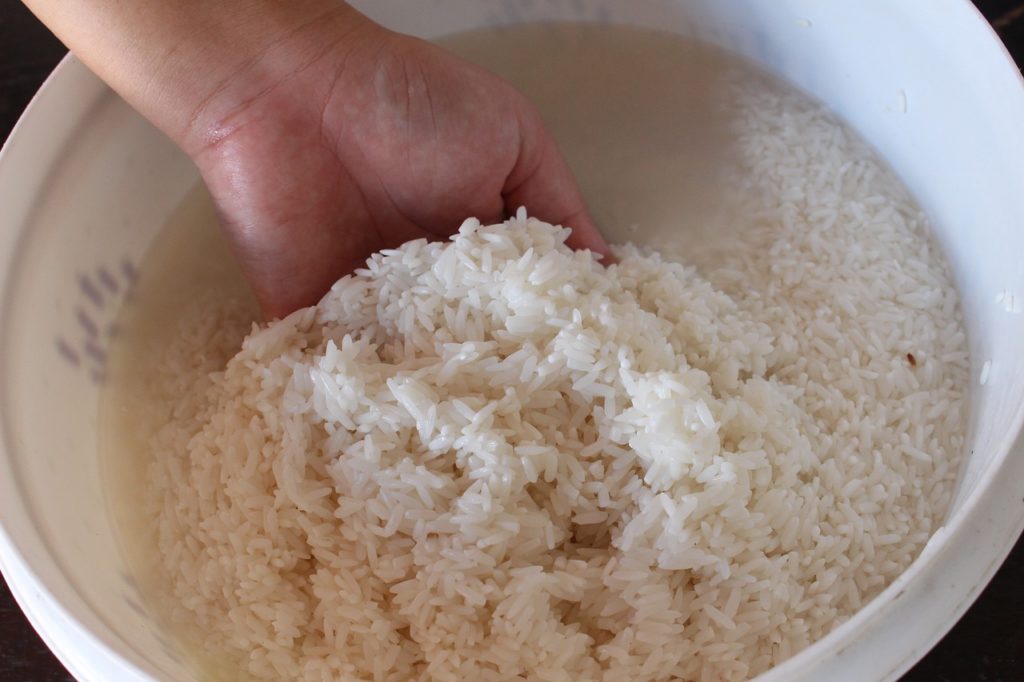 People are spending too much on hair care nowadays. They wanted immediate results, so they turn to artificial products for their hair care. People get smooth and shiny hair instantly, but harsh chemicals used in these products often make our hair brittle and weak.
The best way for hair care is available in nature. Though Natural way takes some time to see the effect, its effect is long-lasting without side effects.
There are more natural nourishing hair packs you could use for brittle hair conditions. This natural hair pack is mostly for dry hair and makes hair smooth.
Things Required:
Shikakai Powder
Rice porridge
How To:
To make the hair pack, we need to make Rice porridge.
Rice porridge can be made by boiling rice with a little bit of excess water than required.
Once the rice cooked, strain some the excess water, we call it rice porridge.
Let the rice water cool and mix it with shikakai powder in a bowl.
Massage your hair with the mixture. Then rinse your hair with lukewarm water. For the best results, do it once a week.
Why it Works:
For hundreds of years, shikakai has used for hair care in India. Shikakai used in the form of shampoo to clean hair and make it moisturized.
In the hair masks, it contains a rich source of Vitamin A, C, D, E, and K. Rice water contains inositol, a carbohydrate that repairs damaged hair.
The inositol stays in the hair even after the rice porridge rinsed off, acting as a shield and protecting your hair from damage.
It also contains amino acids that strengthen the hair roots, increase hair volume, and make your hair shiny and smooth.