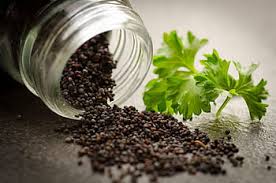 Hair is the best fashion accessory, and we must take care of it in the right way. It is a vital part of our looks and personality.
Dry hair does not absorb or hold sufficient moisture to keep its smoothness and brightness, so it may look lackluster and be weak and brittle. The home remedies are the best way to treat your hair if it becomes dry and brittle. This hair pack consists of poppy seeds, green gram powder, curd, and other natural ingredients to get rid of dry hair and improve hair growth.
Things Required:
Poppy Seeds
Green gram Dal
Curd
Fenugreek Seeds
Spinach
Egg White
How to:
Add Poppy seeds, green gram dal, curd, fenugreek seeds, and spinach in the jar.
Blend the mix thoroughly until it forms a thick paste and put it in a bowl.
After that, add egg whites to the mixture in the bowl.
Apply the dough in your scalp and massage your head from hair to the roots.
Let the hair pack sit for 1 hour, and then you can wash your hair with lukewarm water. It will give you the best results in your hair condition and make your hair healthy and shiny.
Why it works:
The curd will prevent the scalp and hair from drying out. Also, the scalp gets cleaned. Green gram powder has essential fats, minerals, and vitamins, which reduce hair breakage.
The vitamin C and antioxidants present in green gram dal also reverse hair loss. This pulse promotes hair growth and also conditions the hair.
The unsaturated fatty acids, calcium, magnesium, and zinc in poppy seeds can make your hair look beautiful and healthy.
Fenugreek seeds have high protein content, which helps prevent hair fall and dandruff, treating dryness of hair, baldness, and hair thinning. Egg white hair mask in your scalp, locks to repair the damage, and reverse hair loss.
Spinach is a healthy green vegetable comprises of folate, iron, and vitamins A and C, all of which may promote hair growth.