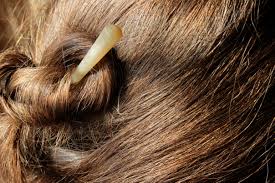 With ever-increasing pollution and changing climatic conditions, it is rare to see a smooth and shining hair. People's hair has dull and lost its radiant properties due to harsh chemicals and compounds found in shampoo and conditioners.
It is best first to identify the hair type when you need to do some treatments with the hair. There are mostly three types of hair – oily, dry, and healthy hair. It based on the texture, quality, and feeling of the hair. So to tell which category your hair type falls under, they are a few steps.
Oily Hair:
The person with oily skin also has greasy hair. Since skin type in the face as the same as the scalp. If you have oily hair, then
the hair looks dull and lifeless
the hair becomes oily within a day of shampooing
you can have a lot of hair loss
Dry Hair:
The other most common hair type is dry hair. Ineffective oil glands are what usually leads to dryness of the hair. If you have dry skin, you will likely have dry hair.If you have dry hair, then
there will be a fizzy hair
there will be an excessive amount of split ends
the hair breaks very quickly and is extremely rough at the broken part
How to Find Dry Hair or Oily Hair:
Wash your hair and after three days, take a tissue paper and daub it on your hair.
If there is a smudge of oil, you have oily hair.
If there is nothing on the tissue, you have dry hair.