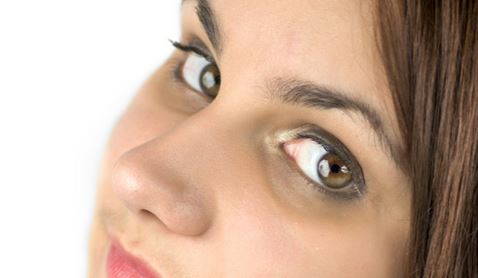 Now a days many people are suffering from the Dark Circles around the eyes. Many people are worried about it and spend most of the time to conceal under the make up or treat only the symptoms and puffiness of the eyes.
There are numerous reasons for dark circles. It's better to treat the causes rather than the symptoms of the dark circles.
Check Best Home Remedies to Remove Under Eye Dark Circles Naturally, for more remedies to reduce dark circles naturally from home.
Why do I have dark circles under my eyes?
These dark circles can be caused due to many reasons. Some of them are given below.
Sleep deprivation and constant fatigue
If you don't get enough good quality sleep (this includes falling asleep in 30 minutes or less, waking up no more than once per night; and being awake for 20 minutes or less after initially falling asleep) on a regular basis, your skin will look pale.
Pale skin makes the difference between your facial skin and the one under the eyes will appear more obvious .
Improper food intake
Often, the dark under eye circles are caused by improper nutrition, lacking important nutrients, minerals, and vitamins.
A healthy and nutritious diet will improve the overall appearance of your skin, making the under eye circles less visible.
Unhealthy habits
Cigarette smoking is linked to eye conditions and diseases, but also with the development of well distinguished under eye circles. Alcohol consumption is another factor, triggering puffy, tired-looking eyes.
Another logical reason why cigarettes and alcohol are major factors for the dark under eye circles is the simple fact that their consumption is often related to standing up late at night/early in the morning. This, as expected, reflects on your facial appearance.
Unprotected sun exposure
Prolonged, excessive sun exposure leads to the overproduction of melanin in the skin cells. When this melanin is accumulated in the epidermal tissue, it becomes brownish, and when it the overproduction is located in the dermis, it makes the area affected blue-grayish.
The hyper pigmentation of the skin surface, including the under eye area, can be avoided by the regular application of sunscreen agents.
But let's be realistic – we cannot be constantly protected from the UV rays. As for the under eye are – it is not a good idea to apply sunscreen so close to the eyes.
Hormonal Imbalance
Women are very likely to develop dark under eye circles during menstruation or pregnancy, as the skin undergoes dramatic changes.
Rubbing the eyes
Often, due to allergies or fatigue, we can experience eye itching. And we start rubbing the area in order to alleviate the itching, while this instinctive reaction leads to swelling and dark under eye circles.
Allergic reactions
Allergies are a common cause for the appearance of under eye bags and/or dark circles. This relates to children as well – this symptom is an almost certain sign of a food allergy.
Low iron levels
The condition is also known as a form of anemia. Iron deficiency makes the overall skin appearance pale and unhealthy and ashy, while it also emphasizes the under eye circles and makes them appear even darker.
Prolonged, systematic dehydration
It may seem very surprising to you, but most people suffer insufficient water-intake on a daily basis. In fact, water helps flush out the toxins accumulated from your body while minimizing the amount of salt concentration in the area around the eyes.
It is also important to note that water consumption cannot be replaced with soda, juices, beers or other alcoholic beverages. And don't abuse caffeinated drinks – these dehydrate your body even more.
The natural aging process
The skin of the under eye area is naturally thinner and way more delicate, compared to the other body skin. And while we age, it becomes even thinner and this makes the blood vessels more noticeable.
Genetic 'predisposition'
If your parents or grandparents have the 'constantly tired look', you are very likely to have the same problem.
Medications
Any medications that cause blood vessels to dilate can cause circles under the eyes to darken. Because the skin under the eyes is very delicate, any increased blood flow shows through the skin.
Eye strain
Staring at your television or computer screen can cause significant strain on your eyes. This strain can cause blood vessels around your eyes to enlarge. As a result, the skin surrounding your eyes can darken.
For many people, dark circles are temporary and are often an indication of aging or lack of sleep. There are numerous home remedies available to treat dark circles.
---
Best Home Remedies to Remove Under Eye Dark Circles Naturally provides with the best remedies that can be done with the ingredients that are readily available in your kitchen.