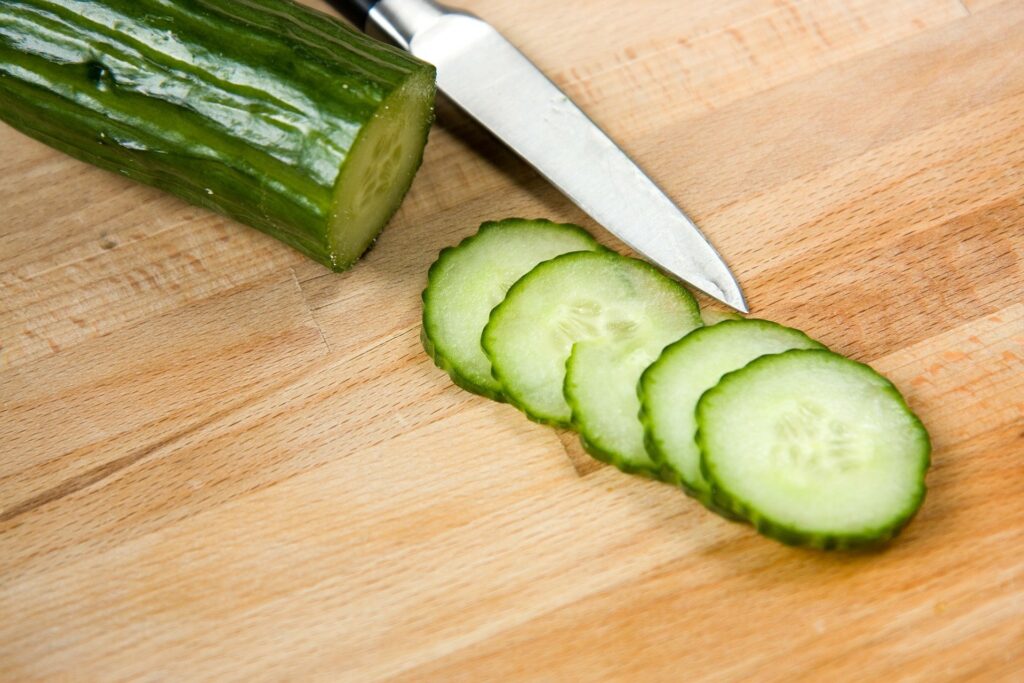 Everyone desires to have bright and smooth skin, as it is a reflection of health and youth. However, changes in climate and a poor lifestyle can take a toll on our skin, affecting its condition over time. If you're seeking a solution to restore your skin's radiance, look no further than natural remedies that promote a smooth, bright, and youthful complexion.
One such natural remedy is a DIY face pack featuring the refreshing combination of cucumber and raw milk. This powerful duo can enhance your skin's appearance by lightening dark spots, reducing discoloration, and imparting a vibrant, healthy glow.
To create this revitalizing face pack, you'll need a medium-sized cucumber and one tablespoon of raw milk. Here's a step-by-step guide on how to make and use this effective skincare remedy:
Take a medium-sized cucumber and peel off its skin.
Juice the cucumber using a juicer or blender.
In a bowl, combine two tablespoons of fresh cucumber juice with one tablespoon of raw milk. Mix them well until you achieve a smooth consistency.
Using a clean cotton pad, apply the mixture evenly to your face, ensuring complete coverage.
Allow the face pack to sit on your skin for approximately 10 minutes, allowing the ingredients to work their magic.
Rinse off the pack thoroughly with clean, cold water, gently massaging your skin in circular motions.
For optimal results, follow this skincare routine twice a week. With consistent usage, you'll begin to notice the remarkable transformation of your skin, as it becomes brighter, smoother, and more youthful-looking.
The effectiveness of this face pack lies in the unique benefits of its ingredients. Cucumber juice is rich in vitamins and minerals, providing essential nourishment to your skin while keeping it moisturized and rejuvenated. Its high antioxidant levels help reduce inflammation, redness, puffiness, and blemishes, resulting in a calmer and more even complexion.
Raw milk, on the other hand, acts as a gentle cleanser for both the face and body. It contains lactic acid, vitamins A, D, E, and K, as well as protein. These properties make raw milk an excellent exfoliating and hydrating agent, promoting a healthy and youthful glow. Additionally, when used as a toner, cold raw milk works wonders, particularly for dry skin.
Embrace the power of nature and embark on your journey to achieving brighter, smoother, and more youthful-looking skin with this simple DIY face pack. Bid farewell to dark spots and welcome a vibrant and rejuvenated complexion. Remember, consistency is key, so incorporate this natural remedy into your regular skincare routine for long-lasting results.
Note: Perform a patch test before applying the face pack to ensure no adverse reactions. If you have any underlying skin conditions or concerns, it's advisable to consult with a dermatologist for personalized advice.
Unveil your skin's natural radiance and experience the joy of a vibrant and youthful complexion with the goodness of cucumber and raw milk. Let your skin glow with confidence and embrace the beauty of natural skincare.