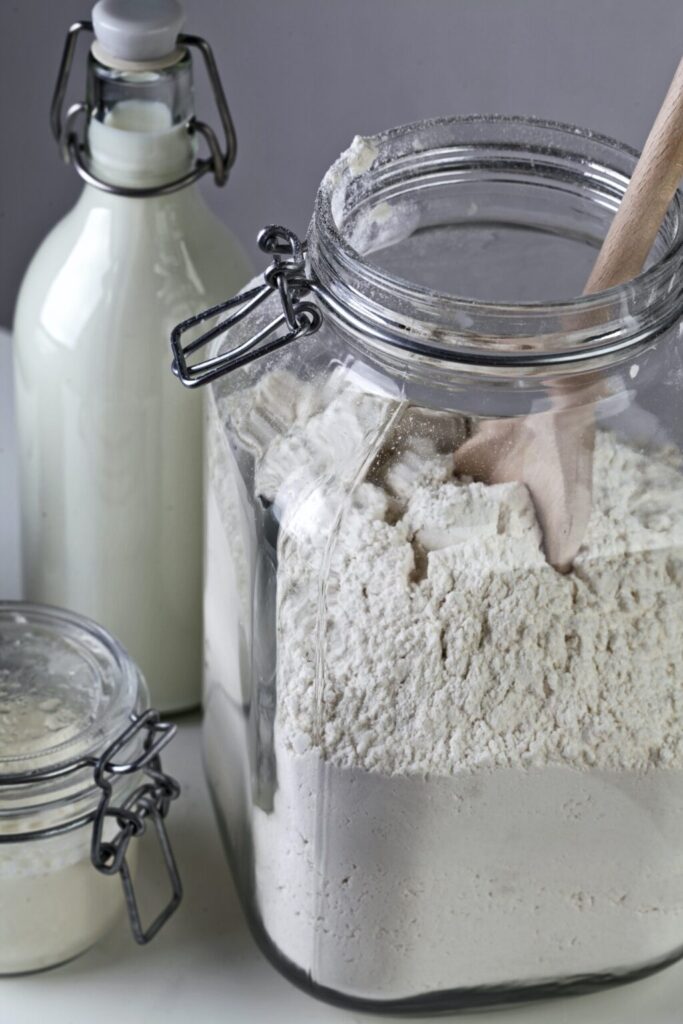 Dealing with acne can be frustrating, especially when it affects the appearance and health of your skin. While there are many cosmetic products available in the market, they often provide only temporary solutions and may even exacerbate the problem. Thankfully, there's a natural and cost-effective approach to combat acne. By using simple ingredients found in your kitchen, such as wheat flour and sugar, you can effectively treat acne and achieve a clearer complexion without harmful chemicals or expensive treatments.
Understanding Acne Formation
Acne occurs when hair follicles become clogged with oil and dead skin cells. These clogged pores create an ideal environment for the growth of bacteria, leading to inflammation, redness, and the formation of pimples. The sebaceous glands produce sebum, an oily substance that can further contribute to pore blockage and bacterial growth.
The Limitations of Makeup
While makeup can temporarily mask the appearance of acne, it doesn't address the underlying issues or provide a long-term solution. In fact, using low-quality cosmetic products can worsen the condition by making the skin greasy and further clogging the pores. To truly combat acne, it's essential to embrace natural remedies that are safe, reliable, and gentle on the skin.
The Power of Wheat Flour and Sugar
Wheat flour, a common kitchen staple, offers numerous benefits for the skin. It helps promote a healthy glow and reduces the appearance of pores. What's remarkable is that wheat flour works effectively on all skin types, including sensitive, dry, oily, or combination skin. Its ability to restore skin cells aids in rejuvenating the complexion, leaving it refreshed and revitalized.
Sugar, on the other hand, acts as a natural humectant, drawing moisture from the environment into the skin. When used topically, sugar serves as an excellent exfoliator, gently removing dead skin cells and unclogging pores. This process allows the skin to absorb moisture more effectively, resulting in a smoother and more radiant complexion.
Application and Usage
To harness the benefits of wheat flour and sugar for acne treatment, follow these simple steps. Start by taking one tablespoon of wheat flour and half a tablespoon of sugar, mixing them well in a bowl. Gradually add water to the mixture until it forms a paste-like consistency.
Gently apply the paste to the affected areas of your skin, ensuring an even layer. Leave it on for approximately 10 minutes, allowing the ingredients to work their magic. Then, rinse off the paste with clean cold water, gently massaging your skin in circular motions to exfoliate any remaining dead cells.
For optimal results, repeat this treatment twice a week. Consistency is key in achieving clearer skin, so make it a part of your regular skincare routine.
Acne can be a frustrating and persistent skin condition, but natural remedies provide a safe and effective solution without breaking the bank. The combination of wheat flour and sugar offers a powerful treatment for acne-prone skin, helping to reduce pore size, exfoliate dead skin cells, and promote a brighter complexion. Embrace the simplicity of this homemade remedy and enjoy the benefits of clear and healthy skin, free from the burdens of acne.