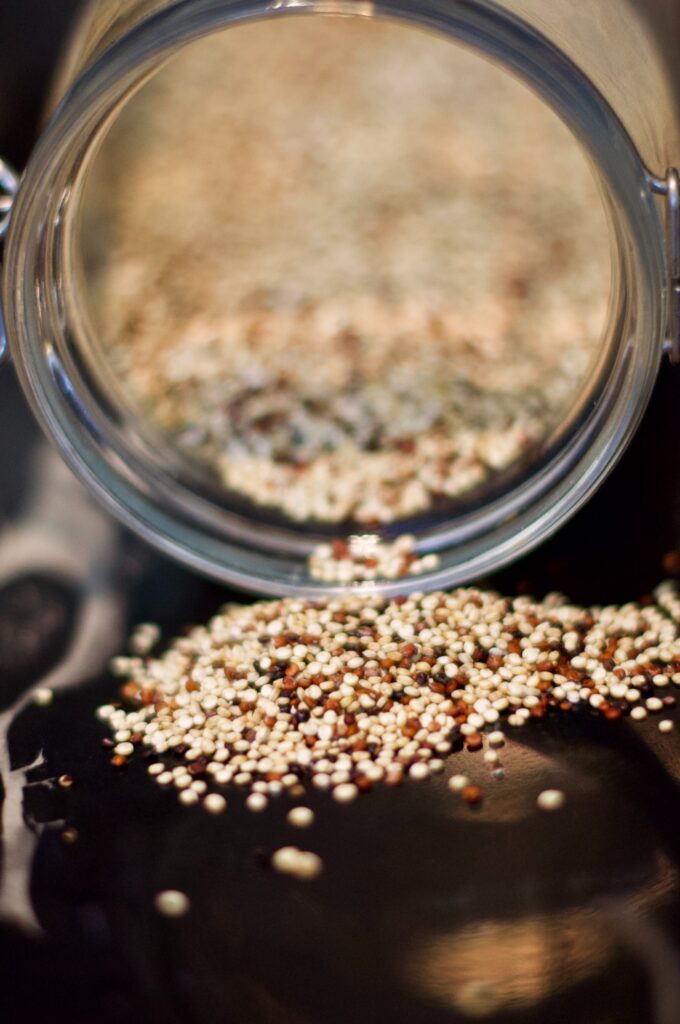 Acne and pimples can be frustrating skin issues that occur when hair follicles become clogged with oil and dead skin cells. While makeup can temporarily conceal these blemishes, it doesn't address the underlying problem. Using low-quality cosmetics can even worsen the condition by making the skin greasier. Fortunately, there are natural home remedies that offer safe and effective solutions to combat acne without breaking the bank.
The Power of Poppy Seeds and Lemon Juice for Acne
Utilizing the properties of poppy seeds and lemon juice can provide a natural and reliable approach to treat acne. These readily available ingredients offer numerous benefits for the skin without any harsh side effects.
Preparing and Applying the Poppy Seed and Lemon Juice Mask
To create the acne-fighting mask, take 4 to 5 tablespoons of poppy seeds (Khus Khus) and feed them into a juicer or mixer along with two tablespoons of lemon juice. Blend the mixture until it forms a smooth paste-like consistency. Transfer the paste to a bowl and apply it generously to the affected area. Leave the mask on for approximately 20 minutes to allow the beneficial properties to penetrate the skin. Finally, rinse off the mask with clean cold water.
The Skin-Enhancing Properties of Poppy Seeds
Poppy seeds are a treasure trove of antioxidants and essential nutrients that help reduce skin inflammation, scalp infections, and promote overall skin and hair health. The presence of linoleic acid in poppy seeds makes it particularly effective in treating conditions like eczema, burns, and itching. By applying a poppy seed paste as a mask, you can target acne and pimples, promoting a clearer and more radiant complexion.
The Benefits of Lemon Juice for Acne
Lemon juice, known for its natural astringent and antibacterial properties, can effectively combat acne-causing bacteria. It helps to cleanse the pores, reduce excess oil production, and fade acne scars and dark spots. The acidic nature of lemon juice also aids in balancing the skin's pH levels, creating an unfavorable environment for bacterial growth.
Incorporating the Poppy Seed and Lemon Juice Mask into Your Skincare Routine
For optimal results, it is recommended to use the poppy seed and lemon juice mask every night before bed. Consistency is key in combating acne, and regular application of this natural remedy can help reduce inflammation, minimize breakouts, and promote a healthier complexion over time.
Embracing natural remedies like the poppy seed and lemon juice mask can provide an effective solution to tackle acne and pimples without resorting to expensive and potentially harmful cosmetic products. By harnessing the power of these natural ingredients, you can reduce inflammation, control excess oil, and achieve a clearer and more radiant complexion. Say goodbye to acne and hello to healthier, beautiful skin with the help of this safe and reliable home remedy.