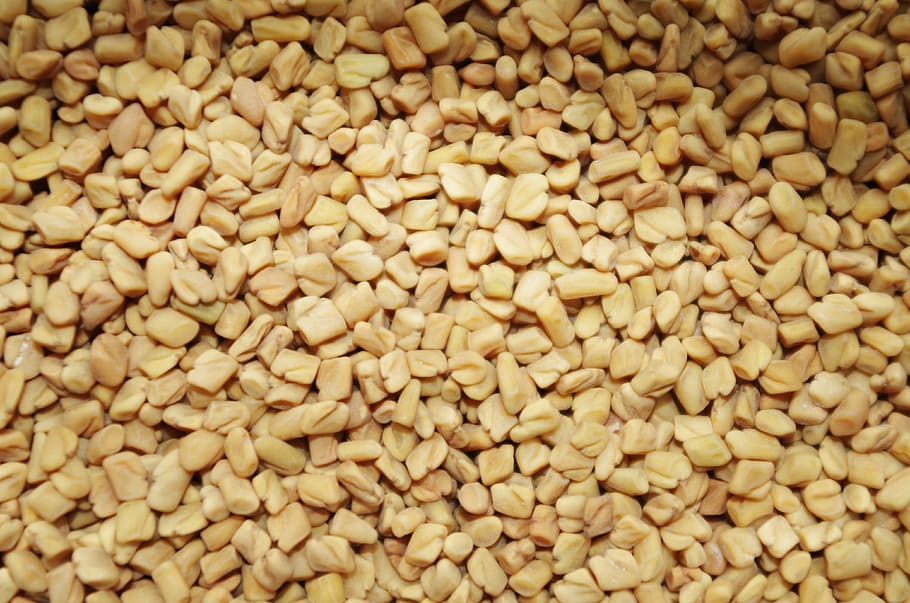 With ever-increasing pollution and changing climatic conditions, it is rare to see a smooth and shining hair. People's hair has dull and lost its radiant properties due to harsh chemicals and compounds found in shampoo and conditioners.
Instead of using a regular hair conditioner loaded with harsh chemicals, try to rinse yours with natural products. The hair pack of Methi seeds and Castor oil will make your hair healthy and prevent hair loss.
Things Required:
Fenugreek Seeds – 50 grams
Iodine Salt – 2 Teaspoons
Castor Oil – 4 Teaspoons
How To:
Submerse the methi seeds in water overnight and grind it into the powdered form.
Add Iodine salt and Castor oil to the mixture.
Blend the mix well, until it forms a thick paste
Apply the paste on the damp scalp.
Massage the scalp gently for 10-15 minutes and later let it sit for another hour. Wash your hair with a sulfate-free shampoo and cold water. For best outcomes, use this mixture every week.
Why it Works:
Fenugreek seeds have high protein content, which helps to prevent hair fall and dandruff, in treating various scalp issues like dryness of hair, baldness, and hair thinning.
It comprises large amounts of lecithin, which moisturize the hair, strengthens the roots or hair follicles, and bringing back the luster and bounce.
Castor oil benefits those who experience dandruff, a common scalp condition characterized by dry, flaky skin. Due to castor oil's ability to reduce inflammation, it may be an effective treatment for dandruff.
Salt loosen and remove existing flakes while stimulating circulation for a healthy scalp.
It also digests excess oil and damps to prevent fungal growth and inhibit the root of dandruff.