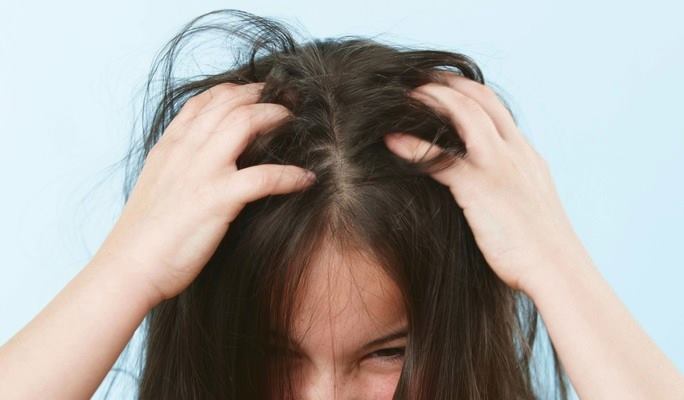 Head Lice is often a cause of poor hygiene and often causes irritation to the scalp. Scratching due to irritation can lead to second bacterial infection.
There are several home made remedies available for removing head lice. One of the main method is given below.
Things Required
A cup of Dark Thulasi (Holy Basil Leaves)
How to
Take a cup of Thulasi leaves.
Make it as a fine paste.
Apply this mixture directly on your scalp and hair. Let it sit for 30 minutes. Wash it off thoroughly with plain water.
Don't use any Shampoo or chemicals when washing your hair.
Do this twice a week. Continue this for one month, you can see clear difference and your lice problem will fade away.
Why it works
Anti bacterial and anti inflammatory property of Thulasi helps to keep your scalp free from nay infections. Also Thulasi physically affects lice, thus dehydrating it and killing it in the process.
---