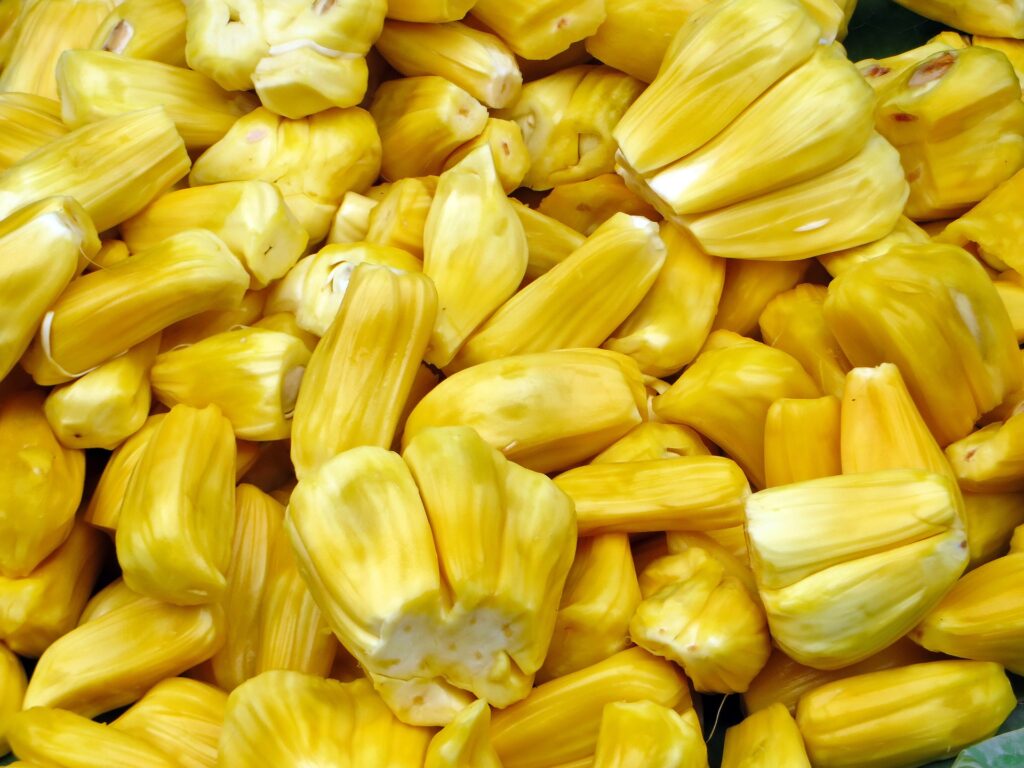 In this day and age, it is nearly hard to resist the temptation to strive for the ideal figure. The models in publications and gym aficionados who post pictures of their rock-hard abs on social media all contribute to this desire. While the majority of individuals are overweight and desire to reduce weight, there is also a problem with those who are underweight, which is the polar opposite of being overweight.
The BMI (body mass index) determines whether you are underweight or overweight (Body Mass Index). Unhealthy weight is defined as having a BMI of less than 18.5 pounds per square metre (BMI). While there are numerous methods of gaining weight available, such as protein powders and weight gain tablets, not all of them can be relied upon to be safe and efficient in the long run. Choosing a slow and natural approach to a healthy weight increase that is both economical and cost-effective is the key to success here.
Things Required:
Jack Fruit Pulp – Two
Honey – One Tablespoon
How To:
Cut the jackfruit pulp into pieces.
Mix it with honey.
Eating jackfruit with honey every night before bed will help in gradual weight gain.
Why it Works:
Jack Fruit is particularly nutritious because it includes considerable levels of dietary fibre, vitamin A, vitamin C and other B vitamins, as well as potassium, iron, manganese, magnesium, zinc and phosphorus, making it a very nutritious fruit.
It is also known that jackfruit seeds contain a significant amount of protein as well as minerals and fibre, making them a valuable secondary source of nutrients for individuals who consume the fruit. It is believed that the fructose and sucrose in the wonder fruit improve your energy and that instead of being stored as fat, they are utilised instantly as fuel by the body.
Honey also contains a lot of sugar, which is processed quickly and can cause your blood sugar levels to jump and drop, leading to increased hunger and the possibility of long-term weight gain if consumed in large quantities.