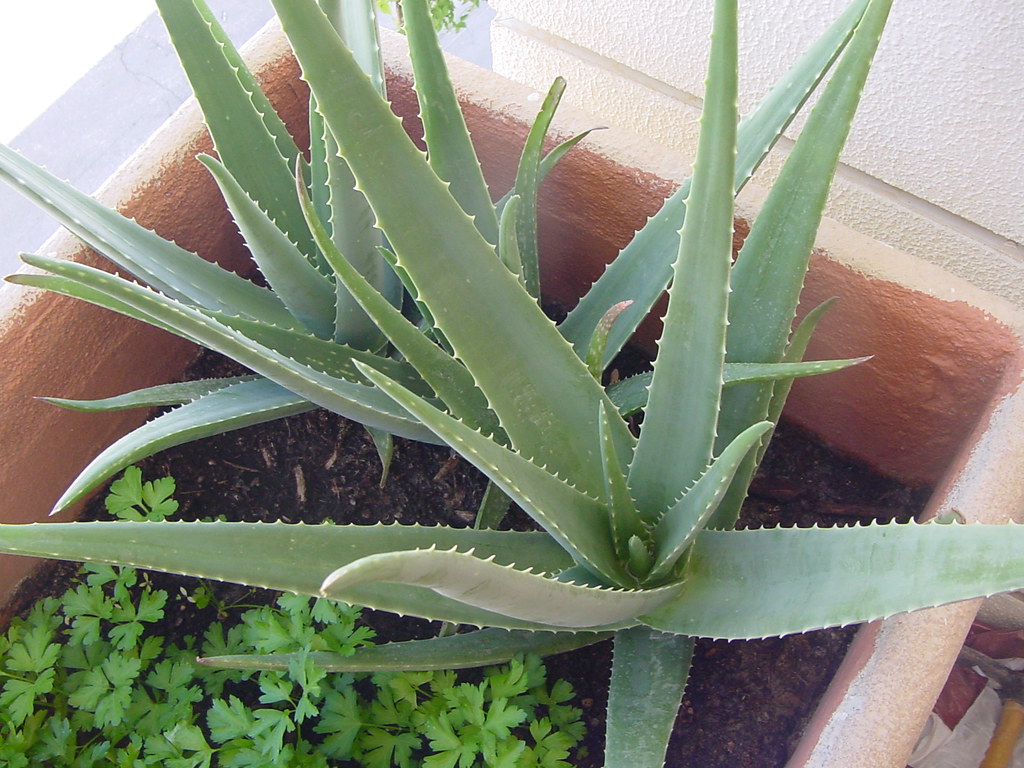 Aloe Vera is a miracle natural ingredient given to us by the mother nature. Aloe Vera can be used to treat most of the skin problems and it can be used to tighten the skin and to reduce the wrinkles in the skin.
We will see a skin pack which uses Aloe Vera to reduce wrinkles in the skin and to promote young and supple skin.
Check Best Natural Remedies for Wrinkle Free Skin, to check on best natural remedies for removing wrinkles in skin.
Things Required:
One Table Spoon of Aloe Vera Gel (Freshly Extracted Gel is preferred and much more efficient in removing the wrinkles).
One Table Spoon of Honey.
How to:
Take the Aloe Vera Gel in a bowl.
Add Honey to the mixture.
Mix it well.
Apply this mixture directly on face and skin where you want to tighten the skin and to reduce wrinkles. Let it sit there for 15 – 20 minutes or till it becomes dry. Wash it off with plain water.
Continue this face pack for thrice a week. You will start to see visible results within 3-4 months.
Why it Works:
Aloe Vera is a natural moisturizer which helps in retaining the moisture of the skin and thus reducing dryness of the skin. It also helps in closing the pores of the skin which in turn helps in tightening the skin as well as reducing the wrinkles of the skin.
Aloe Vera also contains Malic Acid which is best known for increasing the skin renewal there by increasing the elasticity of the skin.