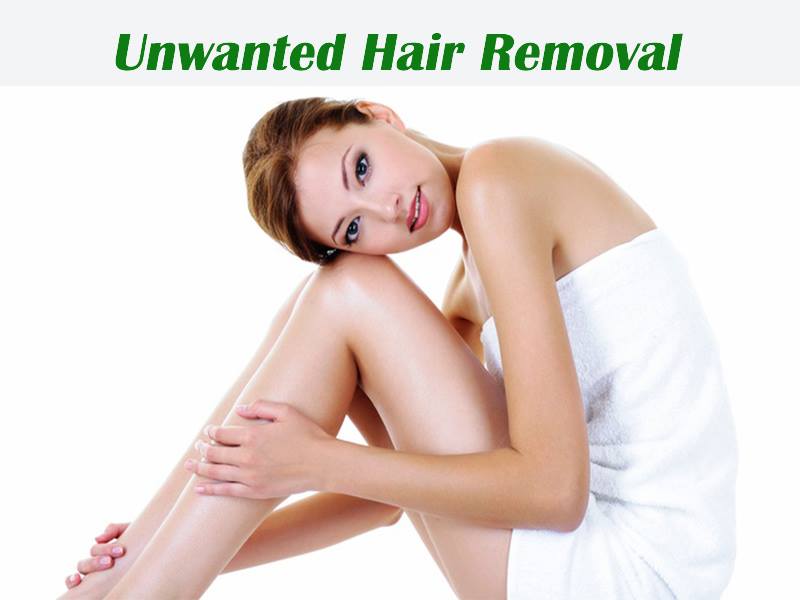 Unwanted hair in the skin can be a embarrassing condition for many people. All women have hair in their face and body. But this will be very fine and light in color so it is not visible. But when this hair becomes thick and dark, this becomes visible and you may feel to remove this hair. This condition is known as "Hirusutism".
Causes for Unwanted Hair
There are many conditions which can cause unwanted hair problem for women. One of the major cause for unwanted hair is "Hormonal Imbalance".
Hormonal Imbalance:
Male Hormones which are called "Androgen" are the main reason that body hair develops. All women produce some Androgen, but higher than normal levels may produce excess unwanted body hair.
The main reason for over producing of Androgen is due to Polycystic Ovary Syndrome (PCOS). PCOS is a hormone imbalance which causes the body to produce too many androgen.
Medication:
Some drugs can alter the Hormone secretion in your body which makes your body to grow hair in your face and body.
Thyroid Problems:
Thyroid plays an important role in maintaining the hormonal balance. When there are some problems in Thyroid, this leads to imbalance in hormones in body.
Genetic Problem:
There are some reports which indicate that body generates more "Androgen", apparently for no reason. If your body is generating androgen for no reason, then it may be Genetic.
Natural Vs Artificial methods to remove Body Hair
Waxing is a famous go to method for removing hair temporarily. There are also many methods such as Electrolysis, Laser Hair Removal which promises permanent Hair Removal. But the truth is that these hair grows back after few years.
Before you shell out huge money on these treatments, there are plenty of natural treatment that you can try at home first. In this way you can save a lot of money and also you can avoid any side effects that may arise due to these procedures.
Natural Methods to Remove Unwanted Body Hair