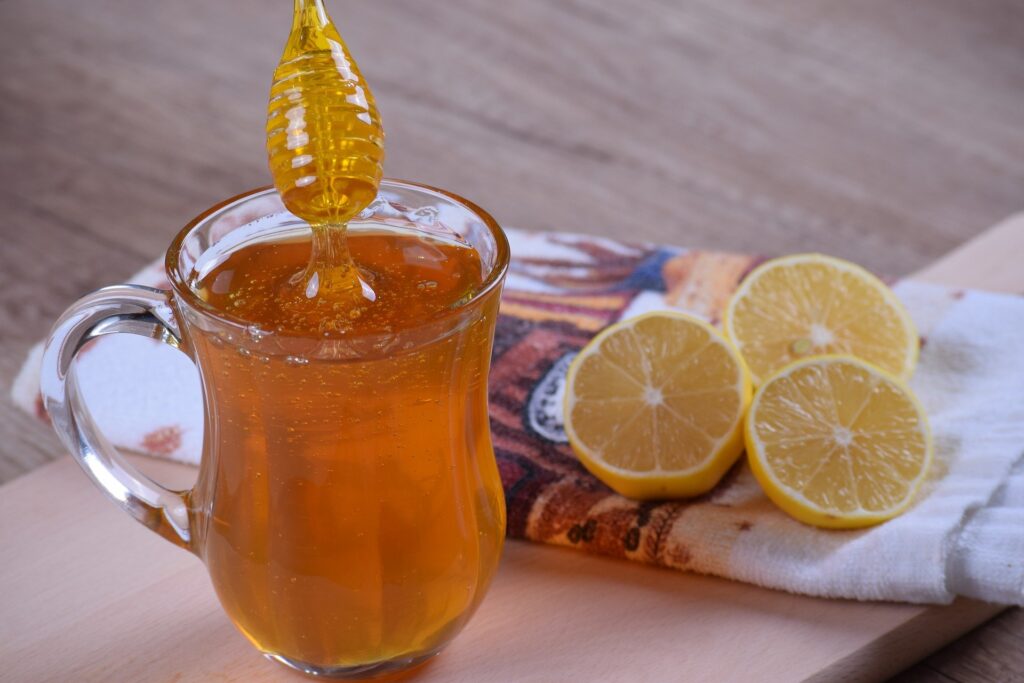 Just like our facial skin, the skin on our neck is exposed to various environmental factors. However, we often neglect proper care for our neck, leading to visible darkening of the skin, known as hyperpigmentation. While certain medical conditions may cause dark patches on the neck, such as diabetes and acanthosis nigricans, it's essential to consult a doctor for accurate diagnosis and treatment. If the dark patches are attributed to sun exposure and lack of hygiene, you can try simple and natural home remedies to lighten the skin around your neck. Let's explore effective ways to reduce dark patches and achieve a lighter skin tone.
Things Required:
One tablespoon of honey
One tablespoon of lemon juice
How To:
In a bowl, mix one tablespoon of honey and one tablespoon of lemon juice until well combined.
Apply the mixture to the affected area on your neck and leave it on for approximately 10 minutes.
Rinse off with clean, cold water.
For optimal results, repeat this method twice a week on a regular basis. With consistent application, you should notice a significant reduction in dark patches around the neck within a few months.
For better results, follow this method twice a week regularly. You can feel dark patches around the neck have reduced drastically within few months.
Why it Works:
Lemon possesses natural bleaching properties that can help lighten dark spots by breaking down melanin pigmentation and regulating its overproduction. Additionally, the vitamin C content in lemon juice acts as an antioxidant, promoting brightness and lightening of the skin. Honey serves to prevent excessive dryness, keeping the skin moisturized and supple. Furthermore, raw honey acts as a gentle exfoliator, removing dry and dull skin and stimulating the regeneration of new skin cells, resulting in a softer and more radiant complexion.
Dark patches on the neck can be an aesthetic concern for many individuals. While certain underlying medical conditions may contribute to this issue, sun exposure and lack of proper care are common culprits. By using a natural remedy like the lemon and honey mixture, you can lighten dark patches and achieve a lighter skin tone. Remember to consult a doctor if you suspect any underlying medical conditions. With consistent application and adherence to good skincare practices, you can say goodbye to dark neck patches and embrace a more even and radiant complexion.