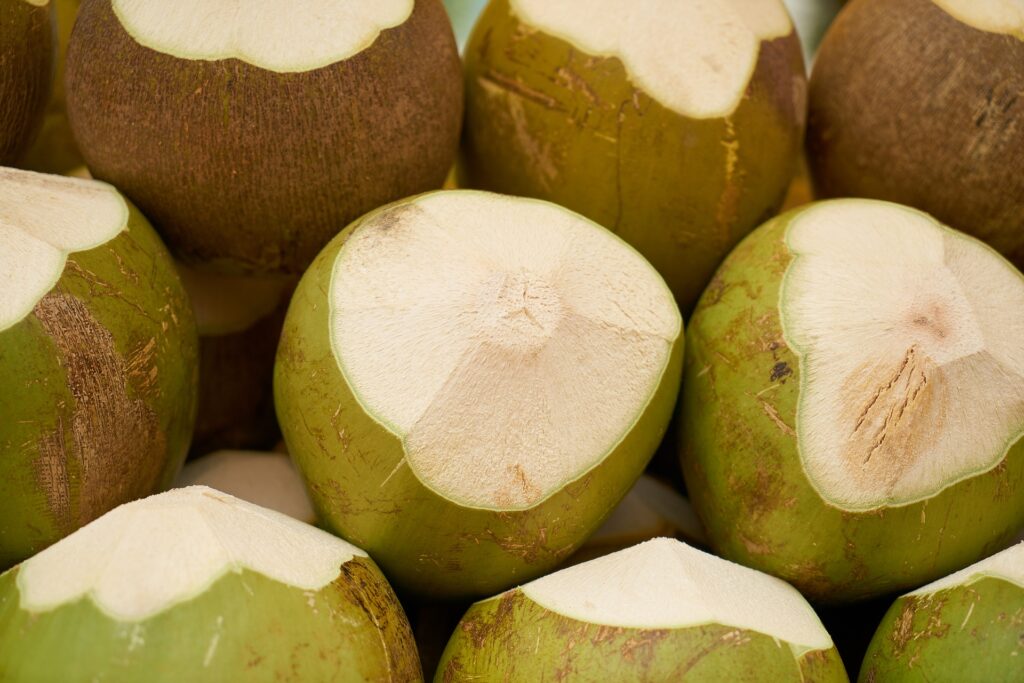 Achieve clearer and healthier skin with the power of natural remedies. Acne and pimples are common skin concerns that occur when hair follicles become clogged with oil and dead skin cells. This leads to the growth of bacteria and the development of unsightly blemishes. While makeup can temporarily conceal these imperfections, it doesn't address the root cause or provide a long-term solution. In fact, using low-quality cosmetic products can exacerbate the issue by making the skin greasier.
Fortunately, there is a simple and affordable alternative: natural home remedies. These remedies offer safe and reliable solutions for getting rid of pimples without breaking the bank. One such remedy involves the use of two readily available ingredients: turmeric powder and coconut water.
Turmeric, a vibrant yellow spice commonly found in kitchens, has long been celebrated for its numerous health benefits. It contains an active compound called curcumin, which possesses potent anti-inflammatory and antioxidant properties. These properties make turmeric an effective remedy for various skin conditions, including acne. Curcumin can suppress specific immune responses that contribute to skin inflammation, making it a valuable tool in combating acne. Additionally, turmeric helps accelerate the healing process of picked pimples by reducing oxidation and stress on the skin.
Coconut water, the refreshing liquid found within coconuts, is not only a delicious beverage but also a powerful skincare ingredient. It contains lauric acid, a compound known for its antibacterial properties. Lauric acid can combat the bacteria responsible for inflammatory acne, such as whiteheads and cysts. By incorporating coconut water into your skincare routine, you can harness its antibacterial benefits to promote clearer skin.
To create the turmeric and coconut water paste, simply mix half a tablespoon of turmeric powder with four tablespoons of coconut water until you achieve a paste-like consistency. Apply the paste to your face, allowing it to sit for approximately 10 minutes. Then, rinse it off with clean water and a gentle soap.
For optimal results, repeat this natural remedy twice a week. Consistency is key when it comes to skincare, so incorporating this routine into your weekly regimen will maximize the benefits for your skin.
By utilizing the power of turmeric and coconut water, you can effectively address acne concerns and promote a clearer complexion. These natural ingredients offer antibacterial, anti-inflammatory, and antioxidant properties, making them ideal for treating acne and supporting overall skin health.
Say goodbye to expensive creams and harsh chemical treatments, and embrace the simplicity and effectiveness of natural home remedies. With a little turmeric and coconut water, you can pave the way to a brighter, blemish-free complexion without compromising your skin's health or your wallet.